Welcome to HueyVets.com
The official website of EMU, Inc., owners and operators of EMU 309
Preserving the history of the Huey and Assault Helicopter Units in Vietnam
Dedication

In Memory of the 37 members of the 135th who, in a controversial war never fully understood, gave the last full measure of devotion to "Get The Bloody Job Done".
Huey Vets website is dedicated to all Vietnam Vets and our friends who didn't make it home.
WHY EMU?

EMU INC. derives its name from the radio call sign of a unique unit in Army aviation history, the 135th Assault Helicopter Company.
The 135th was a typical Vietnam era Assault Helicopter Company with the major exception that it was composed of both U.S. Army and Royal Australian Navy personnel. Because of this unique composition, the 135th was considered an Experimental Military Unit, hence its call sign E.M.U. or EMU.
EMU Team & Guests

The EMU, Inc. team and guests on the USS Iowa May 13, 2012 — with Kert VanderMeulen, Wayne Terry, John Neuenburg, Phillip Iribarren, Brandon
Carr, Lee Edwards, Geoff Carr, Croy Pelletier, Randy Parent, Mike Ackerman and Ed Roberts.
Huey Start Up – Whop -Whop
Latest EMU News & Events
Please check back soon for our 2018 schedule
See Our Past Events Click Here!

Membership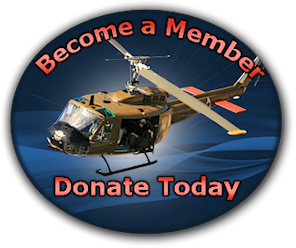 Help preserve the history of the Vietnam Assault Helicopter Units.
Donations of any amount are welcome, we are grateful for your support of our project.
Statement of Purpose
1. To preserve the history of the Huey Helicopter and the memory of the men who served in the 135th Assault Helicopter Company and all AHC's in Vietnam.
2. To own and operate accurately recreated helicopters (UH-1D/H and UH-1C/M) utilized by the 135th AHC during its service in Vietnam and to make these aircraft available to museums, air shows, public displays and for the support of Veterans affairs.
3. To recognize and offer emotional support to Combat Veterans with PTSD of all eras through comradery and contact with the Huey (EMU 309).
STATEMENT OF PURPOSE VIDEOS
EMU-135th in Memoriam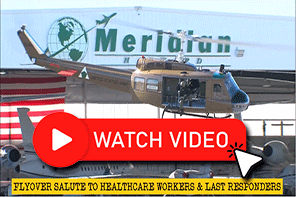 On November 8, 2012 the EMU, Inc. Huey team made the local noon news on CBS while flying in support of a event to honor members of the U.S.
Coast Guard who served in Vietnam during the war. We were honored to participate in an event that acknowledged a little known part of the Vietnam war.
We will be adding more content, videos and pages in the near future. Keep coming back to view our progress and consider becoming a member.
You will not only support our efforts, but will be kept informed of all EMU, Inc. news.